Published on 21 December 2020, 18:30 by
Webadmin
—

This is a major release and update of VastDB with multiple new features:
Three new species: cow (bosTau6), zebrafish (danRer10) and fruitfly (dm6)
New data for human, mouse and chicken quantified with vast-tools for hg38, mm10 and galGal4.
New special datasets:
Importantly, VastDB now includes ALL events from vast-tools. Simply type the eventID in the search box.
Update of functions of events. Now there are 2010 entries for all species from individual references, 410 from CRISPR screens, and 1523 from experimentally validated ELMs.
Other features:

New domain overlap plots and Ensembl isoform mapping and links.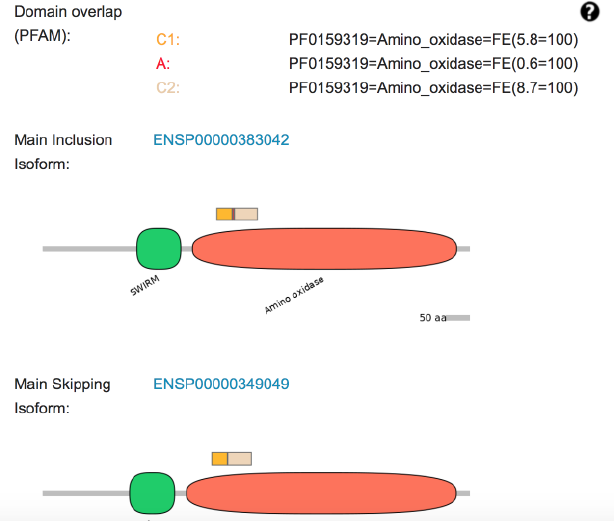 Updated gene and exon homology relationships.
Updated protein impact predictions (v3).
Dedicated UCSC browser with current and future species (ucsc.crg.eu).
Update FAQ and Downloads sections.
Other improved displays.

Happy VastDBing,
The VastDB team